Prev
Next
Locale: Washington State
#67. Mount Rainier.
18 x 32, oil on canvas. "Gilbert Munger" lower left. View from Puget Sound near the site of Tacoma Washington, looking southeast. Sold for $1,400 + 10% at Weschler's, Washington DC, auction of 2 March 1985, as lot 1407, where it was listed as
Lake Scene with Mt. Hood.
Sold for $2,750 + 10% at Butterfield & Butterfield, San Francisco, auction of 6 November 1985, as lot 662, where it was listed as
Snow Covered Mountain
. From Kerwin Galleries, San Mateo CA, in 1985 to a private collection. Painting
#257
shows a similar prospect. Munger was in the Pacific Northwest in the fall of 1870 according to period documentation. Image from photocopy of auction catalog.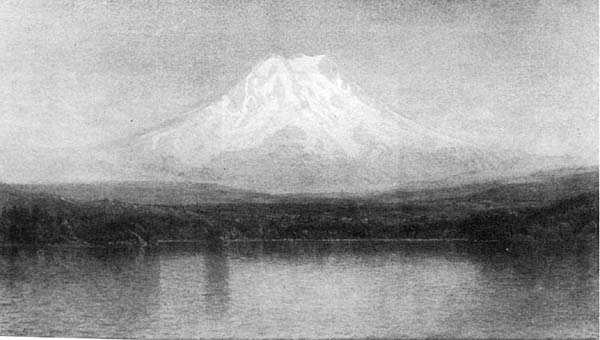 Prev
Next
© Michael D. Schroeder 1 Sep 1999; Updated 28 Apr 2020.