Use landscape orientation on a small screen.
Welcome to https://gilbertmunger.org
---
Prev
Next
Brief User Guide
---
The following items will give you a quick start for using
The Art of Gilber Munger
website. See the
Website Features
page for more information on how the site works.
The blue menu at the left leads to all website features.
The "Document Archive" is 60,000+ words of annotated period documentation.
The "Picture Catalog" is organized by the location depicted.
Within a location the picture entries are ordered by size.
Auctions sorted by "Date+$" includes the prices realized.
Pictures have ID's, e.g., "#34."
Use "Goto ID#" to jump to a picture entry.
Use the "Site Search" box to find pages containing a text.
Use a browser's "Ctrl-f" or "CMD-f" find tool to locate a text within a page.
Use "Prev" and "Next" to cycle through the entire site in a logical sequence.
Click on most images a see a larger version.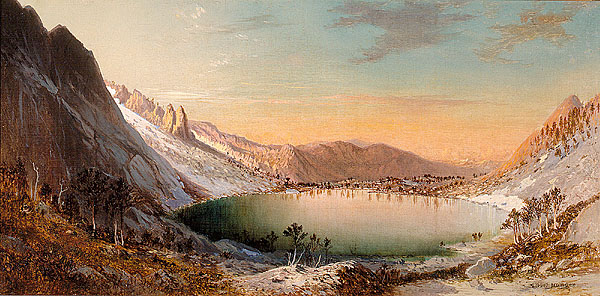 #1: Lake Marian, Humboldt Range, Nevada.
---
Prev
Next
© 1999 Michael D. Schroeder; Site updated: 28 Nov 2023.