Prev
Next
Locale: France
#135. On the Seine.
12 x 18, oil on panel. "Gilbert Munger" lower left. Shows the same scene as paintings
#109
and
#201
. In
A Catalogue of the Pictures and Drawings in the Collection of Frederick John Nettlefold
by Grundy, Vol 4, page 255, published privately in London in 1933. The Nettlefold collection gave the painting in May 1948 to the New Walk Museum & Art Gallery (acquisition number F24.1948) in Leicester UK where it still resides. Munger exhibited a painting with this title in London in the
summer of 1898
. Image from author's scan of the book plate.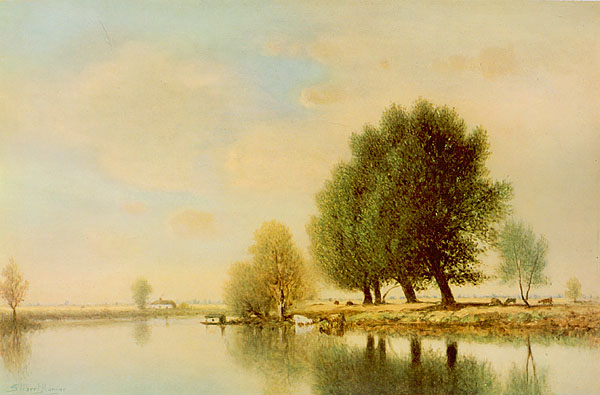 Prev
Next
© Michael D. Schroeder 1 Sep 1999; Updated 2 Jul 2006.