Prev
Next
Locale: Utah - Uinta Mountains
#147. Upper Valley of the Bear River - Uinta Range - Utah.
6 x 8.5, chromolithograph. Title on plate. This chromolithograph is Plate VII in Clarence King's
Systematic Geology
, published in 1878 as part of the record of the US Government's
Geological Survey of the 40th Parallel, 1867-1872
. The plate is one of ten based on sketches by Munger, who was a guest artist of the survey. See
this site page
for more complete information.
Munger was in this area with King in 1869. The tallest peak is Mt. Agassiz viewed from the north.
Tweed 2003 Exhibition
n.38. Image is a direct scan of the
Systematic Geology
plate.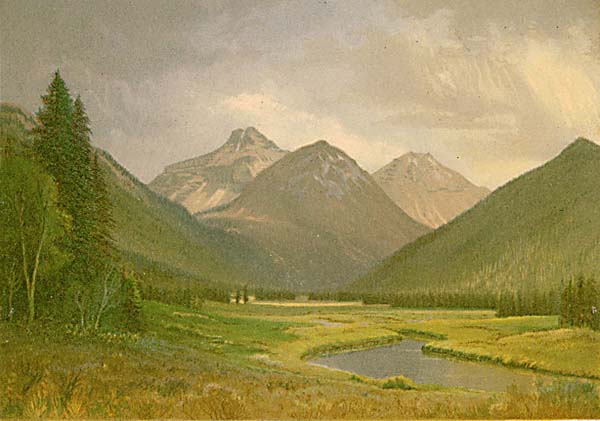 Prev
Next
© Michael D. Schroeder 1 Sep 1999; Updated 20 May 2019.