Prev
Next
Locale: Venice
#157. San Giorgio Maggiore, Venice.
20 x 30, oil on canvas. "Gilbert Munger" lower left. A London carver and gilder's stamp for "A. Smith" appears on the frame. Descended from Roger Munger, Gilbert's brother, through the family to the current owner.
QFD
Pl.50.
Tweed 2003 Exhibition
n.51. Image from a slide provided by J. Gray Sweeney.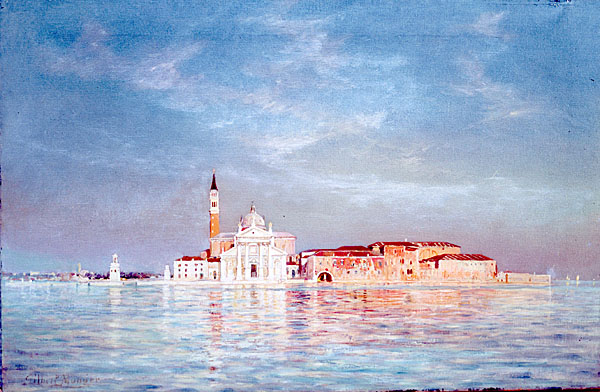 Prev
Next
© Michael D. Schroeder 1 Sep 1999; Updated 16 Nov 1999.