Prev
Next
Locale: Unknown Locales
#158. Boats on a Mountain Lake.
14 x 20, oil on canvas with 1.5" rip in lower center. Signed on the front. Topography suggests the Lake George area in New York, or somewhere in Scotland. Descended from Roger Munger, Gilbert's brother, through the family to the last owner. The paining was discarded by the owner after it got holed. Image from a photo provided by J. Gray Sweeney.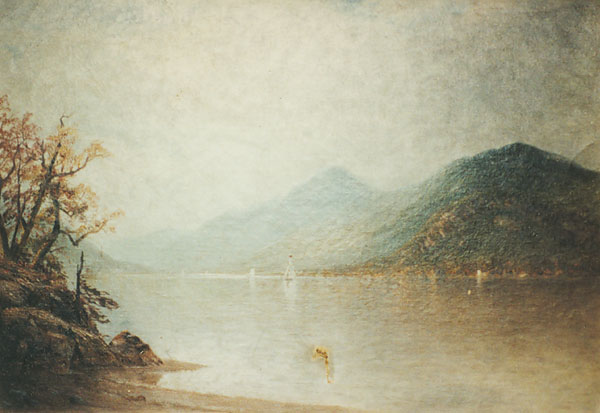 Prev
Next
© Michael D. Schroeder 1 Sep 1999.