Prev
Next
Locale: West Virginia - Virginia - DC
#159. The Great Falls of the Potomac River.
16.5 x 22, oil on canvas. Not signed. Original canvas back has no labels or inscriptions. The view is from the Virginia shore. The falls are located about 10 miles north of Washington DC. The style and location suggest that this painting may be from very early in Munger's career, likely before he moved to New York City in 1866. Munger had paintings of the Great Falls on exhibition in Washington DC in early 1867. This painting has descended from Munger's brother Roger through the family until 2019, when it was sold to a California collector.
QFD
Pl.3.
Tweed 2003 Exhibition
n.2. Image from Tweed Museum transparency.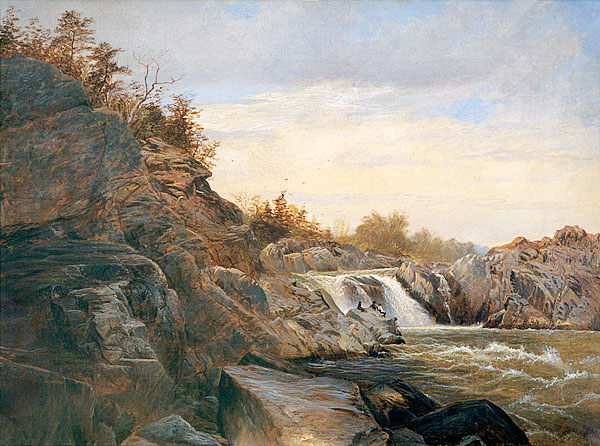 Prev
Next
© Michael D. Schroeder 1 Sep 1999; Updated 19 Nov 2019.