Prev
Next
Locale: West Virginia - Virginia - DC
#320. River in the Woods near Washington DC.
25 x 19.5, oil on canvas relined. "Gilbert Munger July 7th, 1862" lower left. The date on the picture, painted in Munger's hand next to his signature, is significant. It makes this his earliest dated painting that is currently located. (See the signature on the
Autograph
page.) From his documented presence in Washington DC that year, we can certainly peg the locale as somewhere nearby. At this time he was working for the US Army on the fortifications of the capitol and teaching himself to paint on trips to nearby woods. Sold at the Briggs Auction, Garnet Valley PA, estate sale of June 26, 2002, for $900. There were ten bids. Image from the Briggs Auction website.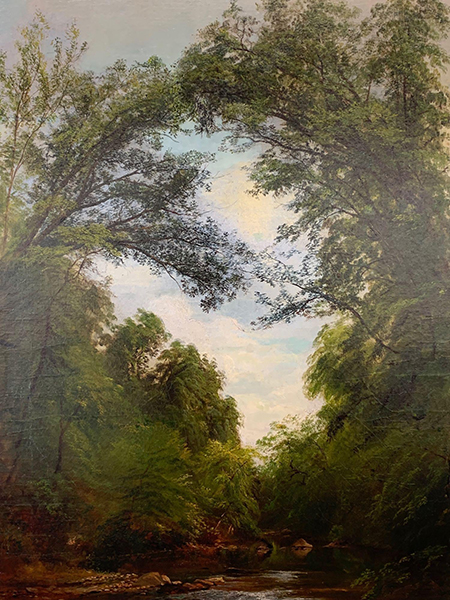 Prev
Next
© Michael D. Schroeder 25 Aug 2020.