Prev
Next
Locale: England
#321. Castle Park, Warwick.
21 x 29, oil on flat wood panel. "Gilbert Munger" lower left. Owned by a family in Hamberg, Germany, since the early 20th century, until sold to a collector in Wedel, Germany. No title or locale was known by the current owner. We now can identify the painting as a view from Castle Park, Warwick England, of the Warwick Castle, looking north. The painting is a very close match to contemporary photos on the web, for example
here.
The River Avon runs between the trees and the castle. In 1885 Munger exhibited No. 494
Castle Park, Warwick
at the Royal Academy. Image from the owner's email.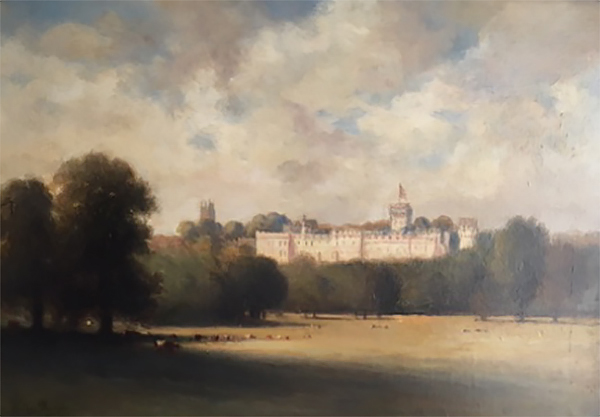 Prev
Next
© Michael D. Schroeder 22 Jan 2021.