Prev
Next
Locale: West Virginia - Virginia - DC
#20. Evening on Cheat River.
9 x 12, oil on canvas. "Gilbert Munger" lower left. There are labels on the back from A & S Fine Arts Inc, Yonkers NY, and Raydon Gallery, New York City. The later lists the title and the artist. A painting of this title was shown at the 1866 National Academy of design show in New York City. Cheat River is in West Virginia and was accessible via railroad from major east coast cities then. Sold by Raydon Gallery in 1978 or later. Bought at a Wichita KS estate sale by the art restorer Gorden Harrison of Golden Hills Studio in Hannibal MO. After conservation he sold it to a client.
IAP
60940957. Image from Golden Hills Studio.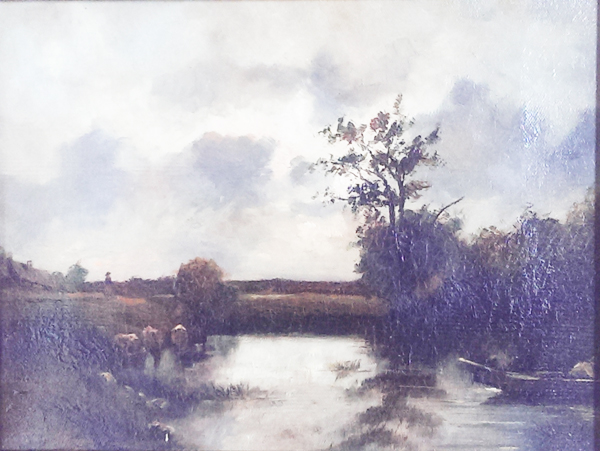 Prev
Next
© Michael D. Schroeder 1 Sep 1999; Updated 27 Apr 2020.