Prev
Next
Locale: West Virginia - Virginia - DC
#277. Washington National Monument.
6 x 8.6, book plate from etching. "Munger SC -- Published by W.H. & O.H. Morrison -- WASHINGTON NATIONAL MONUMENT" bottom of plate. Gilbert Munger engraved this plate for
Morrison's Stranger's Guide for Washington City: Illustrated with Wood and Steel Engravings : Entirely Rewritten and Brought Down to the Present Time
, by Robert Mills and W.H. Morrison, published by W.H. & O.H. Morrison, 1868, 65 pages. While Munger worked as an engraver in Washington DC from about 1850 to 1867, the four plates in this book (see also
#274
,
#275
, and
#276
) are the only examples we have found so far of his engravings done there. Image from the web.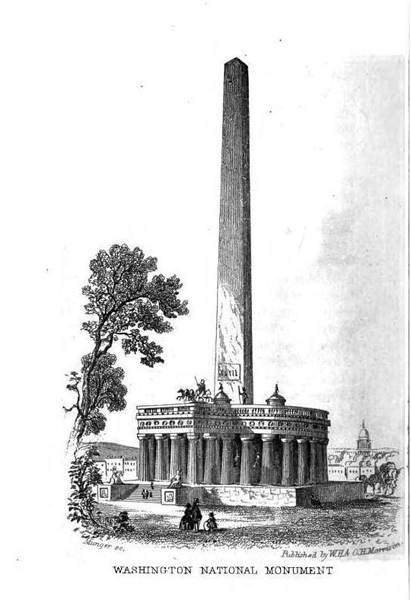 Prev
Next
© Michael D. Schroeder 31 Aug 2013.