Prev
Next
Locale: England
#213. The Old Hall.
6 x 8, etching on heavy paper. Included in the etching: lower left "The Old Hall"; lower right "Gilbert Munger 1879". One of a group of etchings of London offered in
Catalogue of Etchings and Engravings by the Fine Art Society
, London,1882, as: "
The Inns of Court: Six Etchings of the Temple and Lincoln's Inn
by Gilbert Munger. Price £2 2 0, separately £0 10 6 each." Five of the six have been located. See
#214
,
#215
,
#216
, and
#231
for the other four from the same group.
This particular etching is has been in the collection of the Harvard University Law Library, Cambridge MA, since the first half of the 20th Century; Hollis No. 006828945. It was located by the staff of
The Magazine Antiques
while preparing the
Munger article
for publication in the July 2003 issue. A second example was sold by a South Windson, CT, antiques shop. Digital image provided by the Library.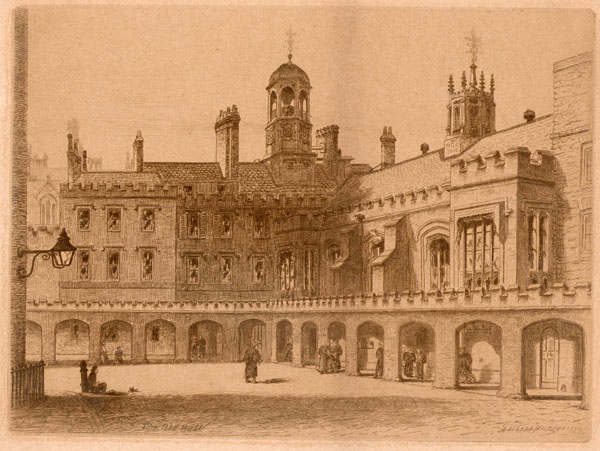 Prev
Next
© Michael D. Schroeder 4 Aug 2003.