Prev
Next
Locale: England
#231. Goldsmith's Grave.
6 x 8, etching on paper. "Goldsmith's Grave" etched front left center; "Gilbert Munger 1879" etched front right; paper size is 8 x 10. One of a group of six etchings of London by Munger. See
#213
for additional information. In the collection of the Guildhall Library Print Room, London. Image from a digital file provided by the library.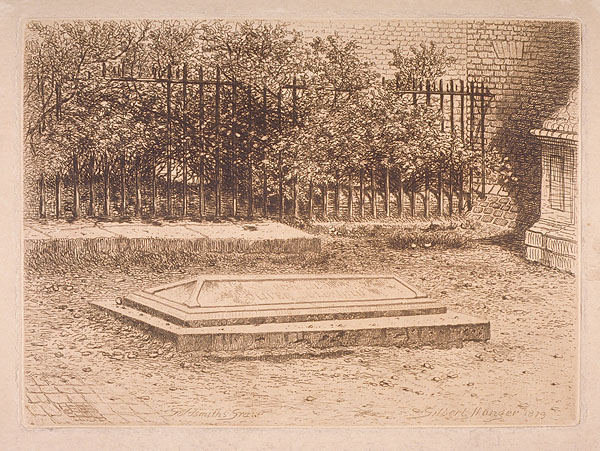 Prev
Next
© Michael D. Schroeder 14 Aug 2004; Updated 23 Aug 2004.