Prev
Next
Locale: France
#217. Barbizon Forest Interior.
18.5 x 23.5, oil on canvas on board. "Gilbert Munger 1900" lower left. A Barbizon scene painted after Munger returned to the US in 1893. From Chappelier Gallery in New York about 1974. Sold for $2,100 plus premium at Robert L. Foster Auctioneer, Newcastle ME, on 13 September 2003. Offered by Oxford Gallery, Rochester NY, in 2004. Image from Oxford Gallery email.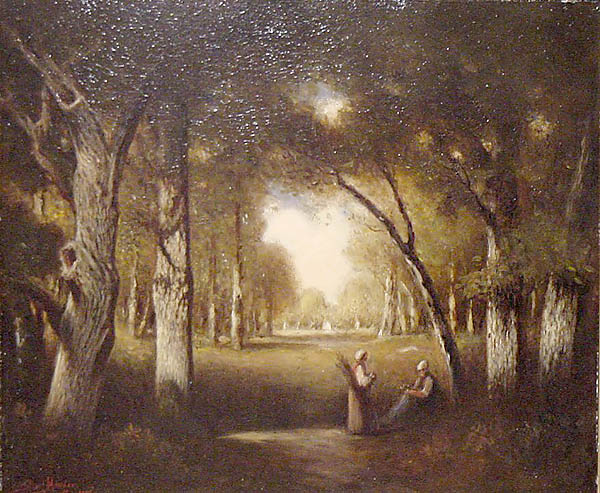 Prev
Next
© Michael D. Schroeder 17 Sep 2003; Updated 9 Apr 2004.