Prev
Next
Locale: France
#250. Figures in a Clearing - Twilight.
17.5 x 25.5, oil on cradled panel. "Gilbert Munger" lower left. From the estate of Charles Brush of New York. Offered at the Doyle, New York City, auction (07PT01) of 22 May 2007, lot 1259, bought-in, then sold to a collector. Image owners photo.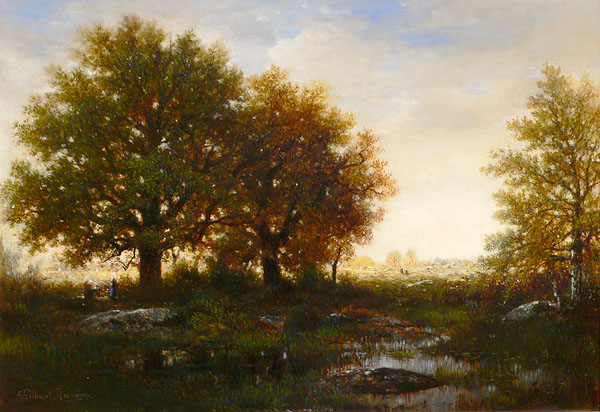 Prev
Next
© Michael D. Schroeder 13 Apr 2007.