Prev
Next
Locale: France
#249. Landscape Near Vernon France.
11 x 15, oil on canvas. "Gilbert Munger" lower left. This painting is almost identical to
#238
. See also
#322
. In pencil on the stretcher appears: "Near Vernon France - By Gilbert Munger." Vernon is the rail stop along the Seine River north of Paris that is closest to Giverny. The painting was purchased at a New Jersey antiques show about 1995. Image from owner's email.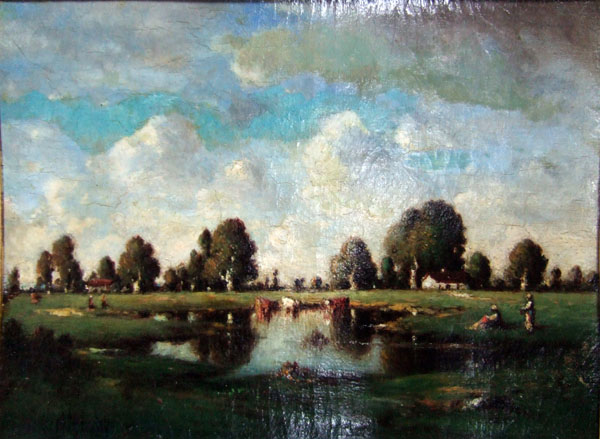 Prev
Next
© Michael D. Schroeder 3 Apr 2007; Updated 30 Nov 2019.