Prev
Next
Locale: France
#284. Barbizon Scene.
11 x 18, oil on panel. "Gilbert Munger" lower left. Similar to many Munger paintings of the Barbizon region. Offered by Corfield Morris Fine & Decorative Art Advisors of New York on behalf of a client. The owner inherited the painting from her mother who likely purchased it in the 1960s. Image from Corfield Morris.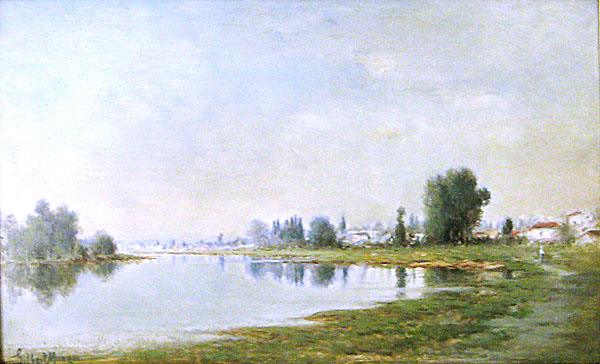 Prev
Next
© Michael D. Schroeder 3 May 2014.