Prev
Next
Locale: France
#140. Summer's Day on a River.
11 x 18, oil on panel. "Gilbert Munger" lower right. Right bank of the river shows many people wading or fishing. While Munger did paint along the Thames River in England, no such paintings have been positively identified. This one is classified as French based on similarity with others such as painting
#136
. Sold for £600 at Sotheby's London auction of 8 November 1972, lot 12. Image from photocopy of auction records.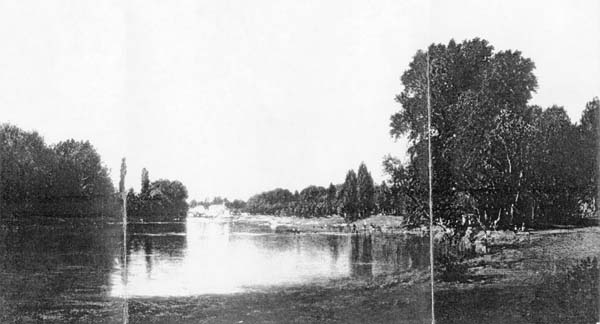 Prev
Next
© Michael D. Schroeder 1 Sep 1999; Updated 11 Jan 2000.