Prev
Next
Locale: France
#139. Cattle Drinking.
14.5 x 18, oil on board. "Gilbert Munger " lower left. Paper labels say: "G. Munger - Cattle Drinking - B11946" and "J. J. Cozen." An oval materials supplied stamp shows: "6308." A frame label says: "Brewer Bros., Huddersfield, 5 Shambles Lane, Tel 830." This painting appeared on the web page for Horners the Auctioneers, N. Walsham Norfolk UK, where it was reported as sold for £1,050 sometime in the mid 1990s. Offered by John Howkins Antiques, Norwich UK, in April 2003. Image from Howkins Antiques email.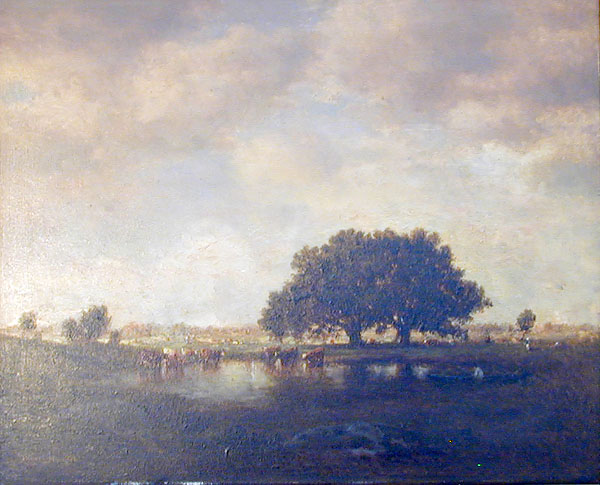 Prev
Next
© Michael D. Schroeder 1 Sep 1999; Updated 10 Apr 2003.