Prev
Next
Locale: France
#138. Pigeon Lake, Forest of Fontainebleau.
28.5 x 36, oil on canvas. "Gilbert Munger" lower left. A paper label on the back shows the title, size, artist and "No. 6." The title matches a painting exhibited at Noe Art Galleries, New York City, in the 4 January 1904 retrospective exhibition of Munger's paintings, although the newspaper reported "Pigeon Lake was "No. 5". Sold to a Duluth collector from the estate sale of the contents of the Duluth MN Masonic House in 1998. The painting had been in that building since very early 1900s. Except of a few minor differences, almost identical to painting
#78
. The lake is very near to the village of Franchard and was painted by many Barbizon artists. Image from author's photo.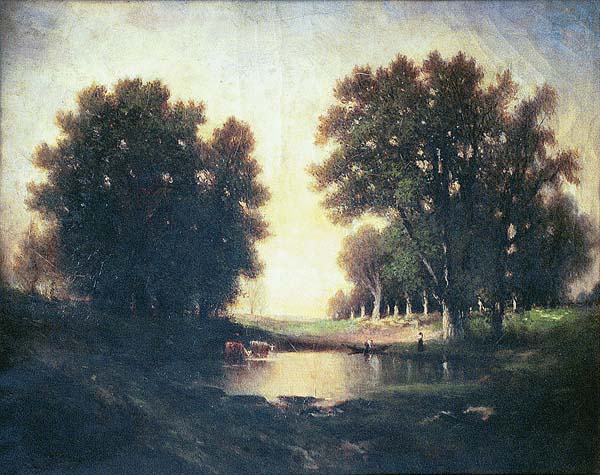 Prev
Next
© Michael D. Schroeder 1 Sep 1999; Updated 23 Apr 2022.