Prev
Next
Locale: France
#236. Forest of Fontainbleau.
14.5 x 18, oil on panel. "Gilbert Munger" lower left. On the reverse of the panel appear the numbers 1-2631 and 4399. A label states: "The Watson Galleries, Montreal, no.35." Sold for $3,000 + 22% premium at the Doyle, New York City, auction of 15 December 2004, lot 2058, to a Sharpsburg MD collector. Image from auction email.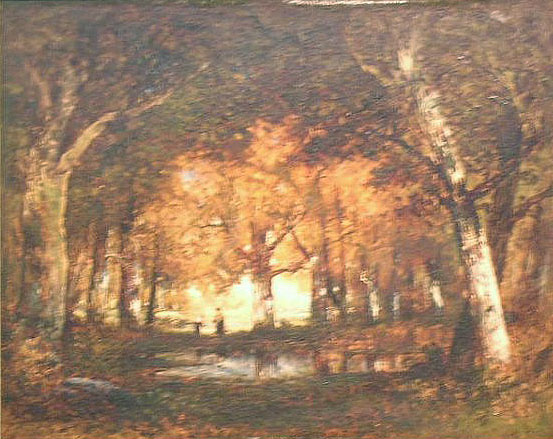 Prev
Next
© Michael D. Schroeder 5 Dec 2004.