Prev
Next
Locale: France
#235. A Balmy Summer's Day.
18 x 15, oil on panel. "Gilbert Munger" lower right. Sold at the Aylsham Sale Rooms, Aylsham Norwich UK, picture auction of 15 October 2004 as lot 645 for £1,100 plus 11.5% premium to a New York gallery, who sold to a private dealer, who sold it to a California collector. A label on the back show "Land scape on wood - GilbertMunger - London 1879 to 1885 - Exh. R.A. 7 S.S. I.V.E. I" in typewriting and "15" x 18" - 'A Balmy Summers Day' " in script. This painting depicts the same scene as painting
#25
, but is done in a completely different (likely earlier) style. Image from author's photo.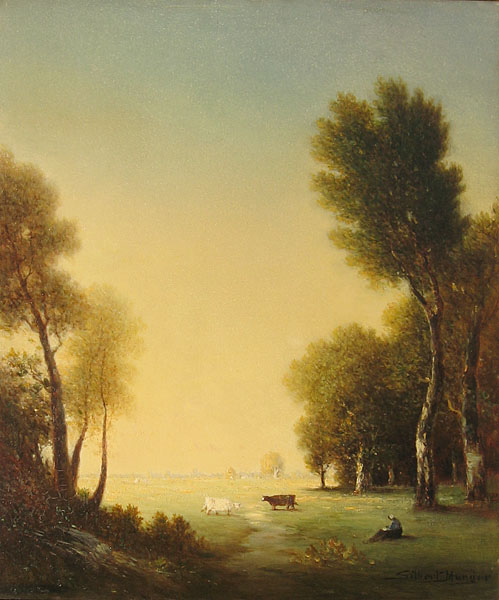 Prev
Next
© Michael D. Schroeder 31 Oct 2004.