Prev
Next
Locale: France
#25. Border, Forest of Fontainebleau.
22 x 18, oil on canvas. "Gilbert Munger 1886" lower left. The work appears to depict the same scene as painting
#235
. A handwritten label on the back reads "No. 11 - Border, Forest of Fontainebleau - Gilbert Munger." A Baltimore MD Museum of Art sticker showing "L.28.8.5" indicates that the painting was loaned to that institution in 1928. Paintings
#38
,
#99
, and
#167
have similar stickers. From Munger's estate to the family of the current owner.
IAP
73260794. Image from O'Neills Auction Co, Forest Hill MD, photo.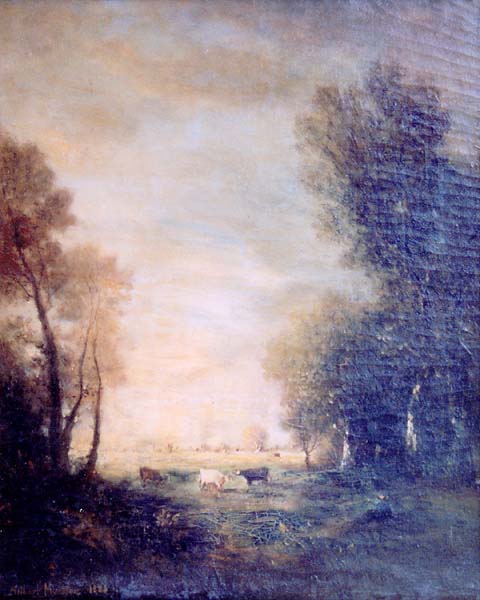 Prev
Next
© Michael D. Schroeder 1 Sep 1999; Updated 24 Apr 2020.