Prev
Next
Locale: France
#38. Homage to Corot.
12.5 x 10, oil on canvas. "Gilbert Munger" lower left. The style suggests a French subject. The stretcher has a materials supplier stamp from F. DuPree. A Museum of Art, Baltimore MD, label with "L.28.8.7", indicates it was loaned to the museum in 1928. Paintings
#25
,
#99
, and
#167
have similar stickers. From Munger's estate through the family of friend James Cresap Sprigg. Sold by the family at O'Neills Auction Co., Forest Hill MD, estate sale on 29 May 1999 for $2,200 + 10%.
IAP
73260797. Image from O'Neills Auction Co. photo.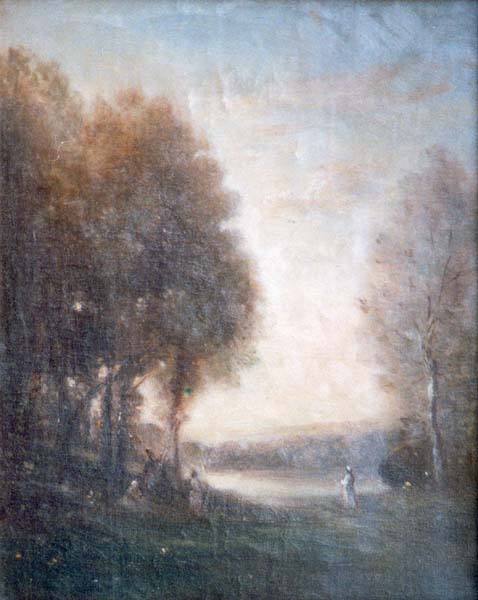 Prev
Next
© Michael D. Schroeder 1 Sep 1999; Updated 2 Jan 2020.