Prev
Next
Locale: Utah - Uinta Mountains
#37. Lake Lall and Mount Agassiz, Uinta Range, Utah.
18 x 30, oil on canvas, relined. Not signed. Matches Plate VIII of
Systematic Geology.
(See
#148
). Sold for $850 + 10% by James R. Bakker Antiques Littleton (now Boston) auction of 26 April 1986, lot 88, to Robert Orcutt. Gift of the Orcutt family in memory of Robert S. Orcutt to the Tweed Museum of Art, Univ. of Minnesota Duluth in 1996.
Tweed 2003 Exhibition
n.9. See
American Art Review,
January/February 1975, p.44.
IAP
82190127.
QFD
Pl.17. Image from author's transparency.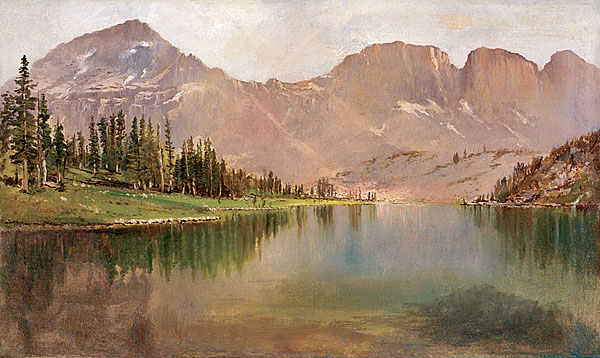 Prev
Next
© Michael D. Schroeder 1 Sep 1999.