Prev
Next
Locale: France
#36. Landscape with Cottage.
9 x 14, oil on wood. "Gilbert Munger" lower left. The cottage appears to be French and the style of the landscape matches other Barbizon paintings. See
#317
for another Munger cottage painting. Gift of Miss Jessie Mason Tilney in 1938 to Yale University Art Gallery, New Haven CT.
IAP
07261368.
QFD
Pl.62. Image from scan provided by Yale University Art Gallery.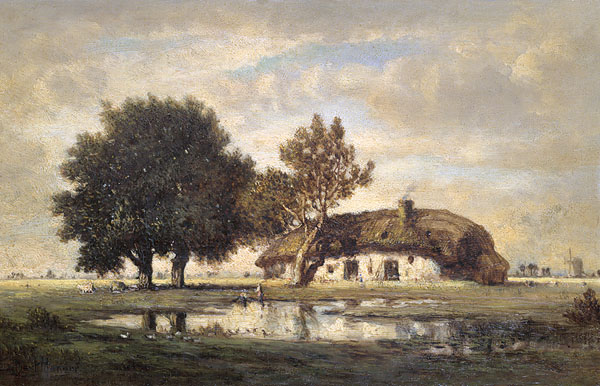 Prev
Next
© Michael D. Schroeder 1 Sep 1999; Updated 10 May 2003.