Prev
Next
Locale: France
#167. Near Asnieres, Paris.
15 x 22, oil on panel. "Gilbert Munger" lower left. Similar to painting
#188
. A label states "No 3, Near Asniers Paris, Gilbert Munger." A Baltimore, MD, Museum of Art sticker "L.28.8.9" indicates it was loaned to the museum in 1928. Paintings
#25
,
#38
, and
#99
have similar stickers. The reverse shows an "E. Mary & Fils; 26 Rue Chaptal; PARIS" stamp. From Munger's estate to friend James Cresap Sprigg, through the family until 1999, then to a private collection. Image from author's photo.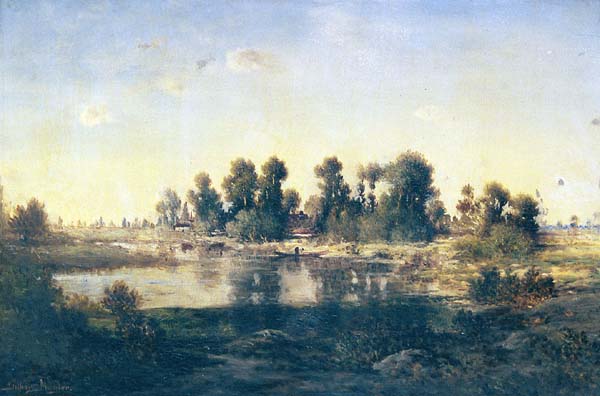 Prev
Next
© Michael D. Schroeder 1 Sep 1999.