Prev
Next
Locale: France
#168. Birches at the Water's Edge.
12 x 18, oil on panel. "Gilbert Munger" lower left. Similarity with the painting
Alders 1872
by Charles-Francois Daubigny suggests that this painting may depict a French scene, but it is hard to know for sure. Likely from Munger's estate to the family of the current owner. Image from author's photo.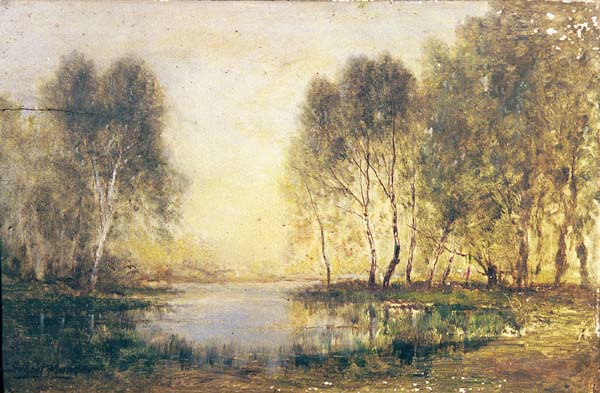 Prev
Next
© Michael D. Schroeder 1 Sep 1999; Updated 5 Dec 1999.