Prev
Next
Locale: France
#169. Seine Near Poissy.
17 x 25.5, oil on canvas. "Gilbert Munger" lower left. Label on back says "Seine Near Poissy; Gilbert Munger." The materials supplier mark "EH Friedrichs ... 140 Sullivan St., New York" on the back dates the canvas from the 1890s. This scene is almost identical to paintings
#82
and
#177
. Likely from Munger's estate to the family of the current owner. Image from author's photo. The painting is seriously damaged.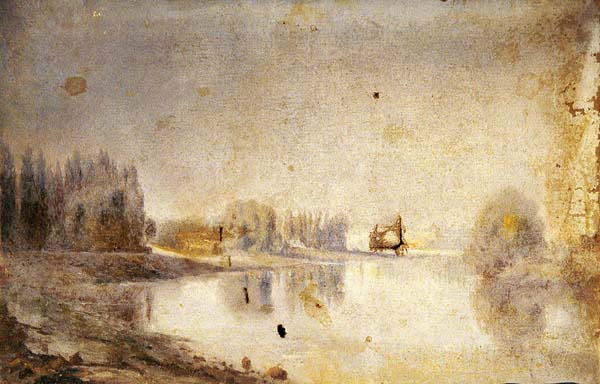 Prev
Next
© Michael D. Schroeder 1 Sep 1999.