Prev
Next
Locale: France
#239. Near St. Germain.
17 x 26, oil on panel. "Gilbert Munger" lower left. Purchased by the physician to Queen Victoria, Sir William Henry Broadbent (1835-1907), or his son and passed through the family to its current owners in Sussex UK. Reported by their son. A handwritten label on the back states: "No. 45 - Near St. Germain - Gilbert Munger -1889." A materials supplier mark from "E Mary & Fils, 26 Rue Chaptal, Paris 20" is stamped on the back of the panel. Seven paintings in this catalog have this stamp. Image from the son's email.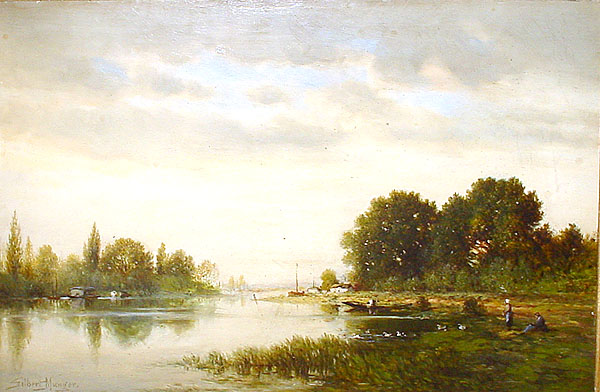 Prev
Next
© Michael D. Schroeder 28 Dec 2004.