Prev
Next
Locale: Scotland
#240. Alluvial Landscape in High Summer.
14 x 20, oil. "Gilbert Munger" lower left. The topography suggests the scene is in southern Scotland, or possibly northern England. Sold for €1,100 + 22% at Van Ham Fine Art Auctions, Cologne Germany, sale No.242 of 2 July 2005, lot 1797. Image from auction house.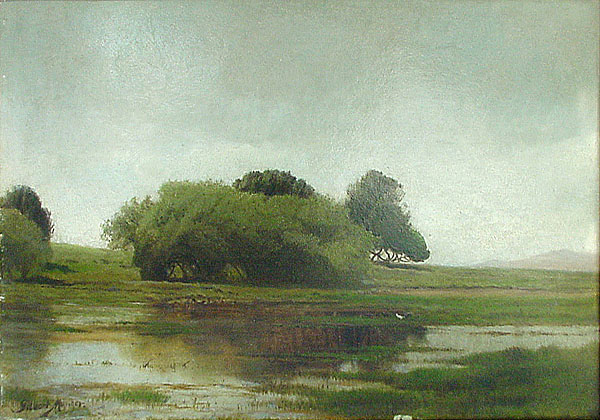 Prev
Next
© Michael D. Schroeder 20 Jun 2005.