Prev
Next
Locale: France
#252. Barbizon Scene with Figure on Path.
18 x 25.5, oil on canvas (relined). "Gilbert Munger" in red at lower left. This is an untitled Barbizon scene. It was purchased from an antiques dealer in Tyler TX in the 1970s, then sold via the Fanning Partnership Art Advisory, Denver CO, to another collector in 2014. Image from 1970s owner's email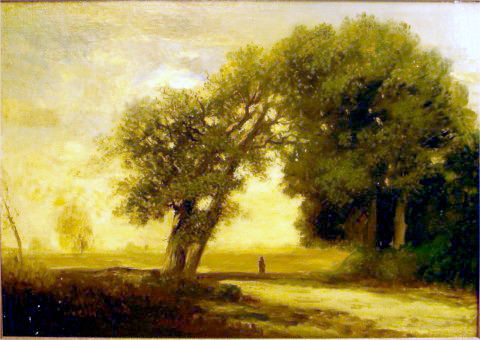 Prev
Next
© Michael D. Schroeder 7 Aug 2007; Updated 3 May 2020.