Prev
Next
Locale: France
#161. Fontainebleau (Three Trees).
18 x 26, oil on mahogany panel. "Gilbert Munger" lower left in gray paint. This painting possibly is another depiction of the trees in painting
#12
. The panel is beveled at the back on the four edges and bears the stamped number "15." Given by a descendent of Roger Munger, Gilbert's brother, to the present owner.
QFD
Pl.71. Image from photo provided by J. Gray Sweeney.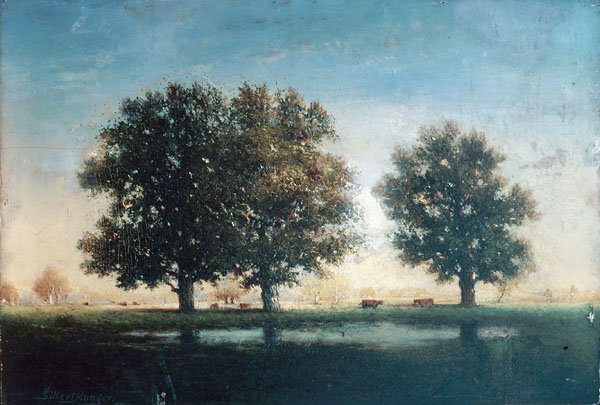 Prev
Next
© Michael D. Schroeder 1 Sep 1999; Updated 16 Nov 1999.