Prev
Next
Locale: USA - Unknown Locales
#162. Cattle Watering in a Placid River.
14 x 24, oil on canvas. "Gilbert Munger '66" lower right; ditto reverse. The early date suggest an eastern scene, possibly a tributary of the Potomac River in Maryland or Virginia. Given by a descendent of Roger Munger, Gilbert's brother, to the present owner.
QFD
Pl.2.
Tweed 2003 Exhibition
n.1. Image from photo provided by J. Gray Sweeney.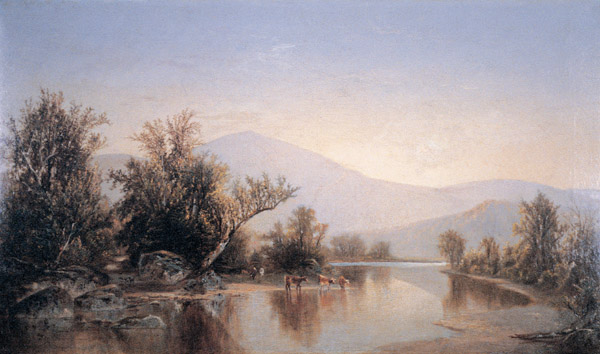 Prev
Next
© Michael D. Schroeder 1 Sep 1999; Updated 16 Nov 1999.