Prev
Next
Locale: California - Yosemite - Valley Views
#163. Yosemite Sunset.
20 x 28, oil on canvas. "Gilbert Munger 1876" lower left. The view is of the top of El Capitan looking west from the south rim of Yosemite Valley. Sold at Brunk Auction Services, Asheville NC, sale of 2 January 1999, lot 262, for $2,400 + premium to a Maryland collector. Sold for $16,000 + 20% at the Shannon's Fine Art Auction, Milford CT, sale of 26 April 2007, lot 50. Offered by Zaplin Lampert Gallery of Sante Fe NM, in August 2007. Image from photo provided by the Maryland collector.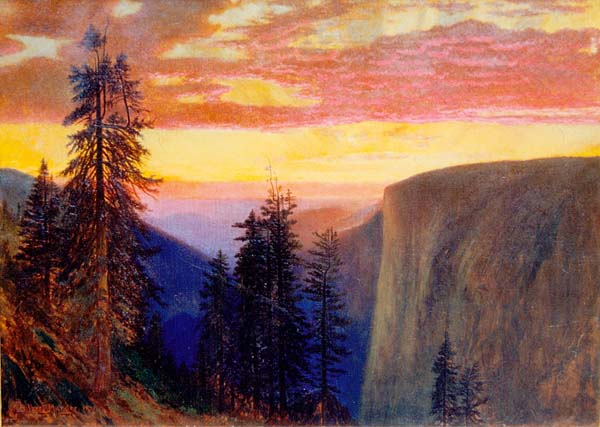 Prev
Next
© Michael D. Schroeder 1 Sep 1999; Updated 31 Mar 2007.