Prev
Next
Locale: California - Yosemite - Valley Views
#185. El Capitan.
20 x 28, oil on canvas, relined with new stretchers. "Gilbert Munger 1876" lower right. This painting is likely a New York City studio rendition of a sketch from Yosemite. It was bought from a Washington DC art dealer and is part of the collection of Mr. and Mrs. Thomas Davies of New Canaan CT. The same pale white treatment of El Capitan appears in paintings
#106
and
#200
Image from photo provided by Thomas Davies.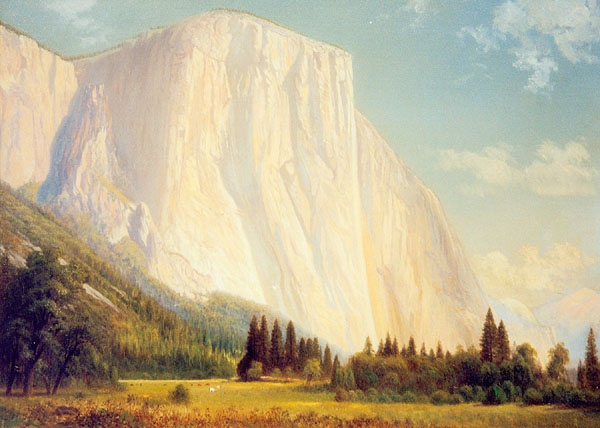 Prev
Next
© Michael D. Schroeder 25 Jun 2000.