Prev
Next
Locale: California - Yosemite - Valley Views
#243. Sunset - Yosemite Valley.
20 x 28, oil on canvas. "Gilbert Munger 1876" lower left in red. Has labels from the Chicago dealer R. H. Love and the Chicago company R. R. Donnelley & Sons, both showing the title. Sold in December 2005 by Alexander Gallery, New York, to Karges Fine Art Gallery, Los Angeles and Carmel, who advertised it in an a mailed brochure in March 2006. Image from dealer's transparency.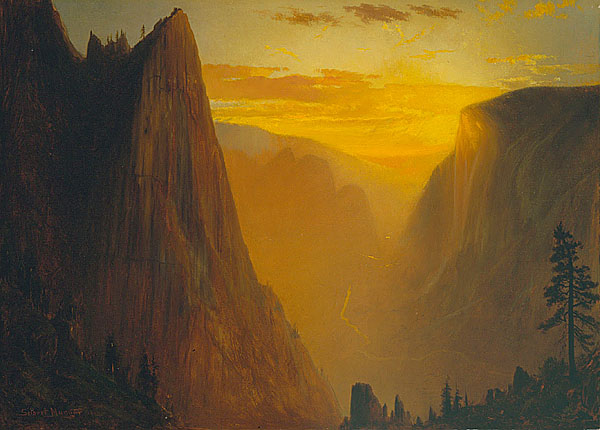 Prev
Next
© Michael D. Schroeder 12 Dec 2005; Updated 3 May 2020.