Prev
Next
Locale: France
#292. Barbizon Fields Scene.
14.5 x 18, oil on canvas. "Gilbert Munger" lower left. This painting is similar to other Munger Barbizon scenes. The title is not known. A hand-printed, torn paper label on reverse upper right reads: " ... BERT MUNGER 1837-1903; .... RRAY ESTATE, WARWICK, NY, 10990." This likely refers to the Murray Estate, according to Hutter Auction Galleries, New York City. The painting was bought from an art restorer in upstate New York in the 1970's by a couple in the New York City area. It was offered from a West 66th Street Estate at the Hutter Auction Galleries estate auction on 22 September 2018 as lot 121, estimate $2,000-$3,000, but did not sell. Image from the owner's email.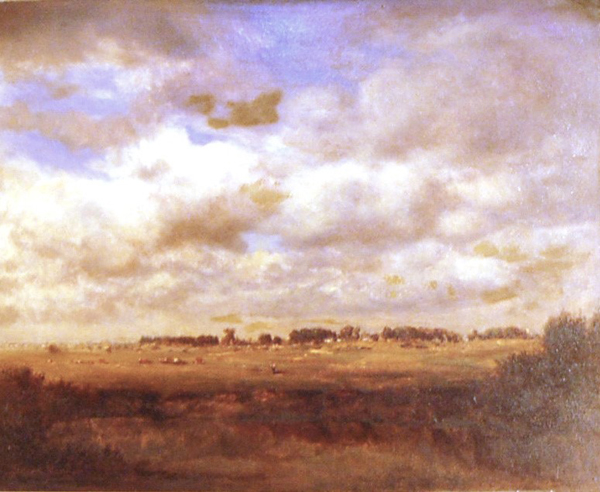 Prev
Next
© Michael D. Schroeder 12 Jun 2018; Updated 27 Nov 2018.