Prev
Next
Locale: France
#316. Chateau de Pierrefond, Picardie France.
14 x 22, oil on panel. No signature information. Given to the Somerset Museum Service in Taunton UK by Miss F. Berryman in 1987. The Chateau was built in the Middle Ages and underwent major restorations in the 19th C. It is located about 50 miles northeast of Paris. This painting was located via the ArtUK.org website. Image by the Somerset County Council and South West Heritage Trust.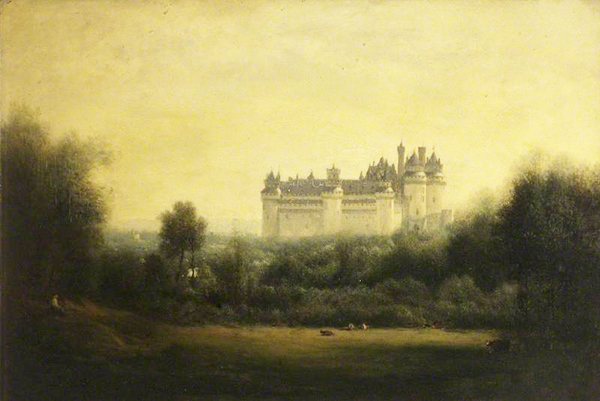 Prev
Next
© Michael D. Schroeder 20 Mar 2020.