Prev
Next
Locale: France
#333. Chateau de Pierrefond, Picardie France.
14.5 x 21.5, oil on panel. "Gilbert Munger" lower left. This painting shows the same building as
#316
, but from the opposite side. Purchsed in the 1970s by Kurt Schon Gallery of New Orleans LA. Sold for $1,600 + 25% by Neal Auction Company of New Orleans at their 21 Apr 2023 sale as lot 33 with the title
Castle on a Hill
. Image by Neal Auction Company.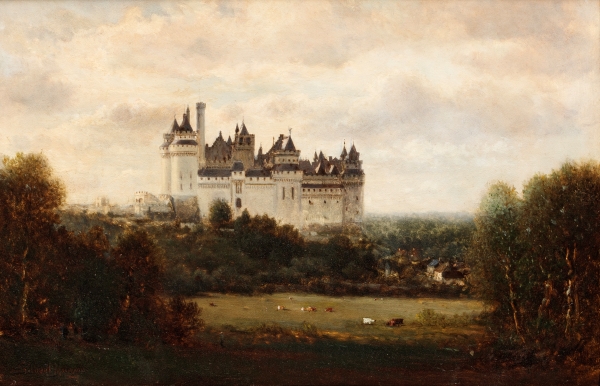 Prev
Next
© Michael D. Schroeder 7 Apr 2023; Updated 22 Apr 2023.