Prev
Next
Locale: England
#332. Birch Trees by the Creek.
28.5 x 20.5, oil on canvas, wax and linen lined on new stretchers. "Gilbert Munger '81" lower right. This painting is a larger version of painting
#220
. The scene is classified in England, as are other similar paintings of birches and water. From a private Washington DC collection, sold at Brunk Auctions Ashville NC sale of 25 March 1047 for $2,000 + 23% to 28% premium. Image from Brunk Auctioneers website.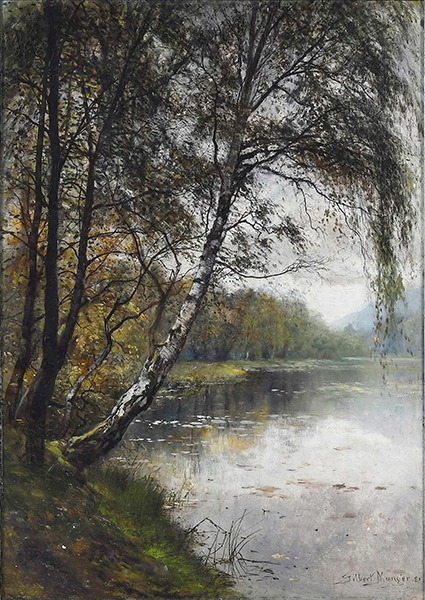 Prev
Next
© Michael D. Schroeder 12 Mar 2023; Updated 7 Apr 2023.