Prev
Next
Locale: England
#310. Landscape by the Thames near Cookham.
30 x 45, oil on canvas. "Gilbert Munger" lower right. Sold at the Il Ponte Milan Italy auction No. 461 of 12 November 2019 as lot 309 for €600. This is the first time a Munger has sold at an Italian auction in modern times. The inscription on the stretcher, "Gilbert Munger Landscape by the Thames near Cookham," apparently in Munger's hand, places the painting in England. This solid placement will no doubt require reevaluating several ambiguous landscapes currently assigned to France. Nothing is known about the provenance. Image from the auction house website.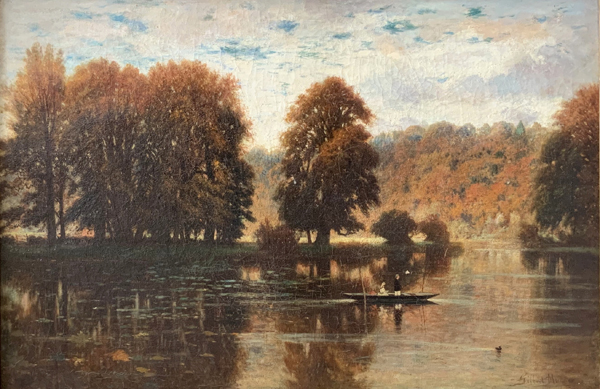 Prev
Next
© Michael D. Schroeder 21 Nov 2019; Updated 27 Nov 2019.