Prev
Next
Locale: England
#220. River with Birches and Lily Pads.
17.5 x 13, oil on artists board. "Gilbert Munger 1881" lower right. Left by a friend's estate to a London collector, who sold it to a US collector in 2004. Bought through the Sax Purchase Fund for the Tweed Museum of Art, University of Minnesota Duluth, in 2005. The date and the subject strongly suggest the scene is in England. Similar in style to paintings
#268
,
#285
,
#297
, and
#298
. Image from US owner's email.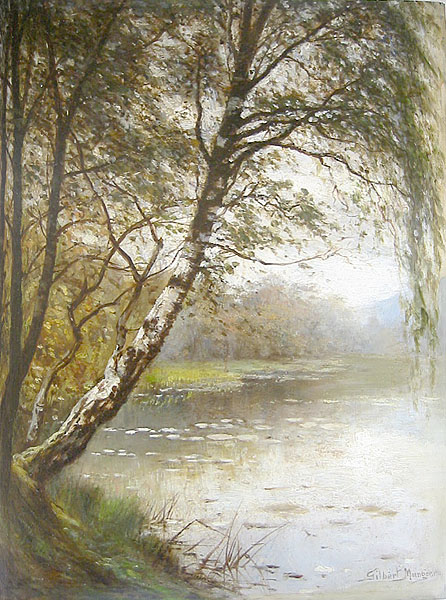 Prev
Next
© Michael D. Schroeder 20 Nov 2003; Updated 18 Jul 2006.