Prev
Next
Locale: France
#199. Forest Interior.
14 x 19, oil on wood panel. "Gilbert Munger" reported somewhere on the front. Listed in the catalog of the National-Galerie, Berlin, as No. 731 from 1898 to 1914. Later it was transferred to the Pergamon-Museum, Berlin, from where it was stolen about 1945. The painting appears in the CD-ROM
Nationalgalerie: Gesamtverzeichnis der Gemlde un Skulpturen,
1999; and also appears on http://www.bildindex.de. The scene is very similar to that depicted in painting
#193
. Image from CD-ROM, as emailed by Manfred Tschirner, Staatliche Museen zu Berlin.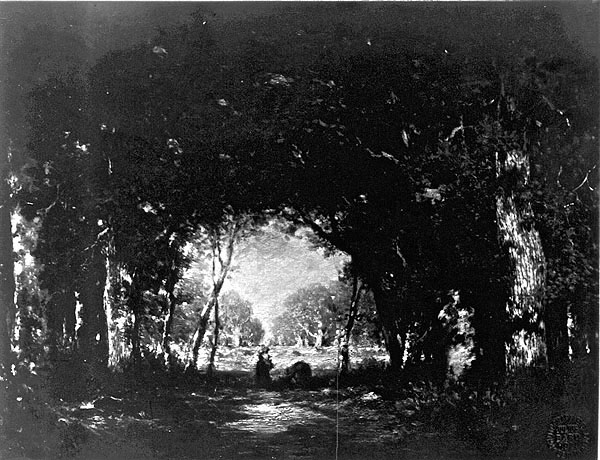 Prev
Next
© Michael D. Schroeder 11 Mar 2001; Updated 2 Jul 2001.