Prev
Next
Locale: France
#98. Lake Scene with Boat.
36 x 48, oil on canvas. "Gilbert Munger 1874" lower left. Very similar to painting
#180
. The date is a mystery as the painting looks to be from Munger's later Barbizon period. From Munger's estate to his friend James Cresap Sprigg, then by descent to the current owner. Image from author's photo.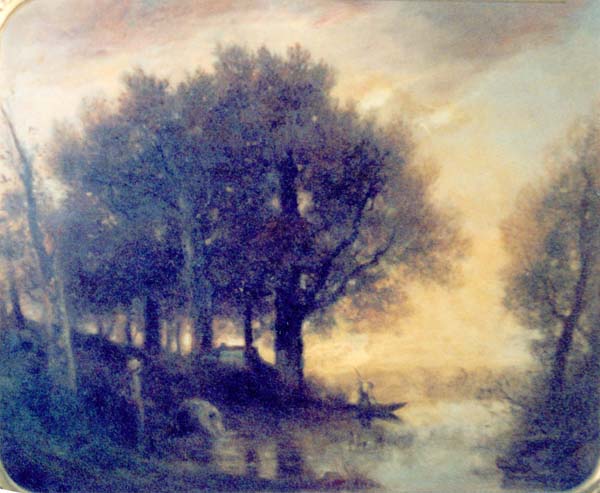 Prev
Next
© Michael D. Schroeder 1 Sep 1999; Updated 29 Apr 2020.