Prev
Next
Locale: Venice
#100. Boats on a River.
16.5 x 25, oil on canvas. "Gilbert Munger" lower left. This painting shows the view towards the Canal Grande entrance from the Giardini Pubblici in Venice. The materials supplier stamp "EH Friedrichs ... 140 Sullivan St., New York" dates this painting to the 1890s. Similar prospect to paintings
#171
and
#203
. From Munger's estate to his friend James Cresap Sprigg, then by descent to the current owner. Image from author's photo.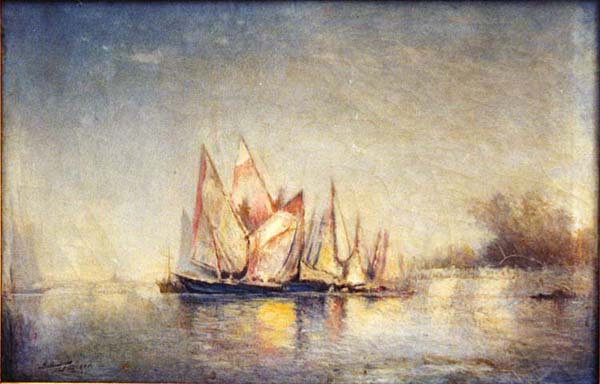 Prev
Next
© Michael D. Schroeder 1 Sep 1999; Updated 29 Apr 2020.