Prev
Next
Locale: Venice
#171. Giardini Wall with Boats, Venice.
9 x 13, oil on artists board. "Gilbert Munger" lower left. Similar prospect to paintings
#100
and
#203
. The wall at the right is the edge of the Giardini Pubblici. In the distance are the buildings around St. Marks. The materials supplier mark on panel back: "Fabrique de Couleurs; Maison Merlin; Paul Denis Succr; 19 Rue Medicis; Paris ...", suggests that this painting is from the 1880s. Sold by Leetiques, Greenville SC, in 1999 to a private collection. Image from owner's email.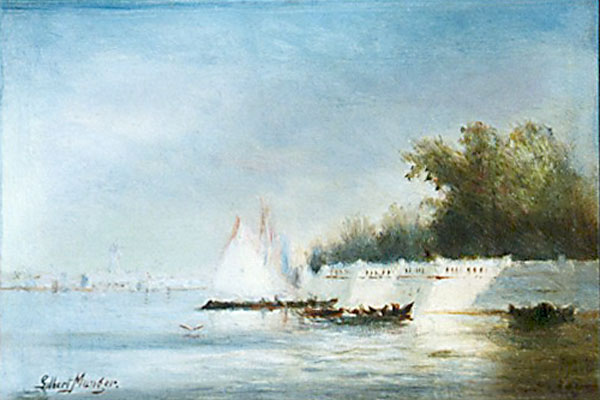 Prev
Next
© Michael D. Schroeder 1 Sep 1999; Updated 5 Dec 1999.