Prev
Next
Locale: Venice
#203. Venice.
16 x 24, oil on canvas. "Gilbert Munger 1897" lower left. Descended through the family of Roger Munger to the present owner. The stretcher bar carries the materials supplier stamp: "Henry Leidel, Wholesale & Retail, ARTISTS MATERIALS, 901 & 903 Sixth Ave, Cor. 51st St. NY." "Lydia W. Jamar" (a Munger relative) is written on the stretcher bar. The painting is very similar to
#100
and
#171
. Image from the author's photo.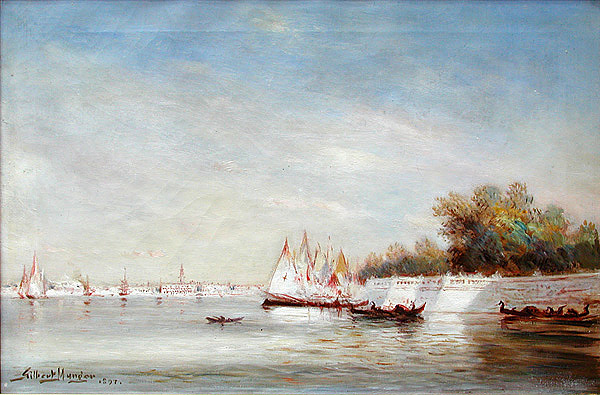 Prev
Next
© Michael D. Schroeder 7 Jun 2001.