Prev
Next
Locale: France
#204. Forest at Fontainebleau.
24 x 36, oil on canvas. "Gilbert Munger" lower left in red-orange paint. This painting depicts the same scene as
#175
. Descended in the family of J. O. Washburn, a Duluth MN founder, to the current owner. The family once owned the Spaulding Hotel in Duluth where many paintings by Munger reportedly once hung. Image from snapshot provided by the Tweed Museum..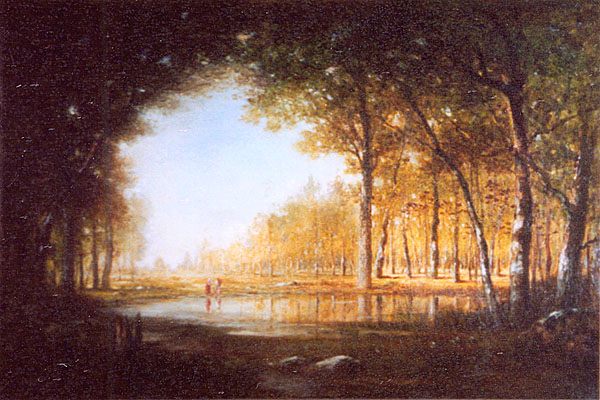 Prev
Next
© Michael D. Schroeder 5 Jan 2002.