Prev
Next
Locale: France
#175. Forest at Fontainebleau.
15.5 x 25.5, oil on canvas. "Gilbert Munger" lower left. Title and artist on old paper label in Munger's hand on the stretcher. Sold by Dargate Auction Galleries, Pittsburgh PA, at an online auction closing on 11 November 99 for $2,509 (no premium). The scene depicted is almost identical to that in painting
#204
. At the Tweed Museum of Art, University of Minnesota Duluth, since 2000.
QFD
Pl.53.
Tweed 2003 Exhibition
n.55. Image from author's transparency.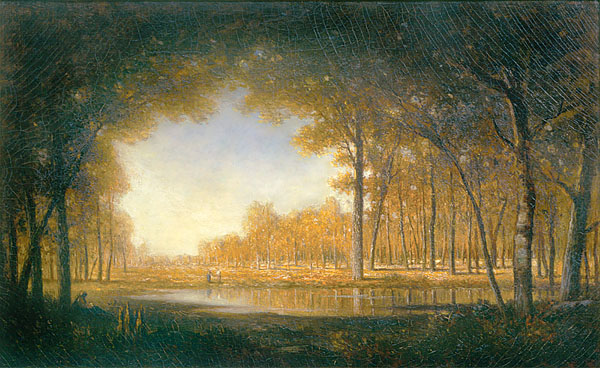 Prev
Next
© Michael D. Schroeder 16 Nov 1999; Updated 5 Jan 2002.